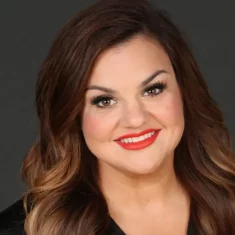 Abby Johnson has always been fiercely determined to help women in need. This desire is what led her to a career with Planned Parenthood, our nation's largest abortion provider, and caused her to flee the organization becoming an outspoken advocate for the pro-life movement. The media was and continues to be intensely interested in Abby's story as well as her continued efforts to advocate for women, the unborn and clinic workers leaving the abortion industry. She is a frequently requested guest on Fox News, Victory Channel, and a variety of other shows. She is a best-selling author of Unplanned (also a major motion picture), The Walls Are Still Talking, and her most recent book, Fierce Mercy.
Today, Abby travels across the globe sharing her story, educating the public on pro-life issues, advocating for the unborn, testifying for new prolife legislation and reaching out to abortion clinic staff who still work in the clinics. She is the founder of And Then There Were None and ProLove Ministries. Abby lives in Texas with her husband and eight precious children.
Amanda Florczykowski
Keynote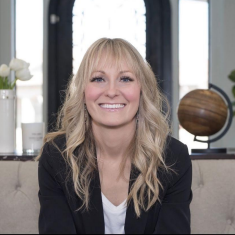 When Amanda's daughter was taken from her arms at her local grocery store in a thwarted trafficking abduction, she came face-to-face, quite literally, with the reality of America's child sex trade crisis. Yet, just a short time later, she nearly lost her three sons to other traumas. Uniquely qualified, Amanda penned her research and response to these unbelievable circumstances in bestseller Unraveled: Mothering Fiercely in a World Full of Fears and more than 60 million people have read her viral trafficking warning. Her mission and messages as a degreed public speaker include finding God's peace in today's parenting, the risk "trafficking as business" is to U.S. children, and her ground-breaking advocacy research providing solutions based on the correlation between strong families and a child's immunity to trafficking – all set to the backdrop of her incredible life's story. Amanda has since founded Able Moms International, Vigilant Families online anti trafficking training, and Legacy Academy – A University-Model® School. Before staying home to UM®️ teach her kiddos, Amanda's professional career included awards and high heels as the top 1% of sales and development managers for an international industry leader. She also partners with business CEO husband to consult with organizations who desire to prosper. And while accomplishments are part of any bio, Amanda wants you to know they don't rival her joys; a nightly sunset, answered prayers, a clean kitchen, family board games, finding forgotten money in her pocket, a good movie, date night, and welcoming friends into her home to eat and laugh. Amanda's family of seven, along with their German Shepherd, live in the Texas Hill Country outside Austin.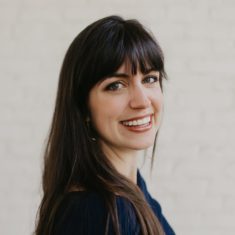 Joanna Hyatt is an author, international speaker, and media personality most often dialoguing on the critical issues that intersect faith, culture, politics, and the human spirit.
From 2016-2021, Joanna played a key role at Live Action, a national organization that leads in shifting public opinion on abortion by promoting the humanity of the pre-born. Beginning as the Field Word Director, strategizing and overseeing Live Action's undercover investigations, she was promoted to Director of Strategic Partnerships, where she headed up the major gifts department, built relationships with outside influencers and spoke publicly at conferences and in the media.
Previously, Joanna Hyatt was the Director of Reality Check, a non-profit teen pregnancy and STD prevention program based out of Los Angeles. During her time, Joanna developed the program into a nationally replicated STD and teen pregnancy prevention curriculum, while simultaneously speaking to over 10,000 teens annually in the Los Angeles area. She is the author of The Sex Talk: A Survival Guide for Parents, and has been featured in numerous documentaries and as a guest commentator for both radio and television.
In 2021 Joanna wrote and hosted the popular "Dilemma Series" on Right Now Media, equipping parents to engage their kids on issues like sexuality, life, gender, and fear. She hosts the weekly podcast "Wild + Beautiful," with Lauren Enriquez from Students for Life, where they help women live out a faith that is culturally relevant but biblically rooted. You can also connect with her at www.joannahyatt.com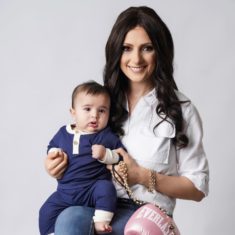 Jessica Hanna is a 38-year-old mother of 4.  Jessica graduated from Wayne State University in 2008 with her doctorate degree in Pharmacy and operates 5 award-winning pharmacy locations in Canada.  In September of 2020, Jessica found an abnormality in her breast. Only 2 weeks later she discovered she was pregnant with her fourth child. She received a devastating diagnosis of invasive lobular breast cancer, and she was encouraged to abort her child.
With the help of an amazing medical team and by leaning heavily on Christ, she was able to treat her cancer and give birth to a very healthy baby boy in May of 2021.  Currently in remission, she tells her story proving that abortion is not necessary when it comes to treating cancer in pregnancy.  She has made it her life's mission to spread her story and to save the lives of babies while also saving mothers from the emotional turmoil of deciding to let their baby live or die.  There is hope for two, and she is here to spread it.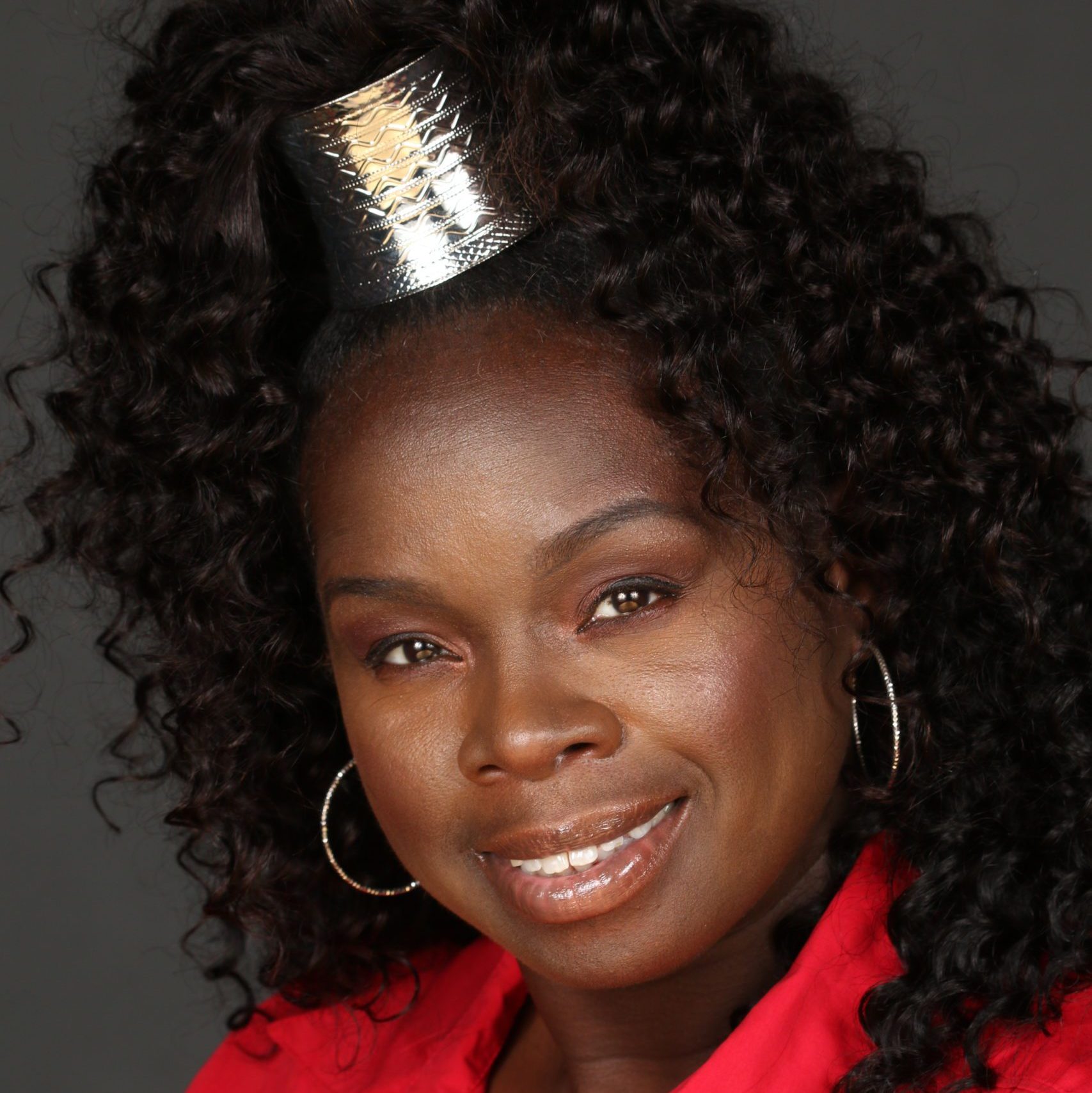 Adrienne Moton is a former employee of Women's Medical Center, the infamous Kermit Gosnell's practice. She worked in the abortion industry for 3 years under Gosnell before quitting in October of 2008. She found And Then There Were None after having been through a trial and carrying out her sentence for her work at Gosnell's clinic. Since coming through And Then There Were None and seeking the healing, love, and redemption freely available to her and all clinic workers who quit, Adrienne has discovered she has a desire to speak out against both institutional horrors and the personal horrors experienced by the employees of the abortion industry. Adrienne is from Philadelphia, PA and is a devoted mother with an awesome sense of humor!
Savannah Marten
Networking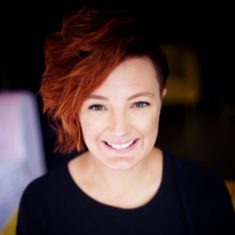 Savannah Marten has served in the pro-life movement for 11 years.  Savannah is the Executive Director at The Pregnancy Center of Greater Toledo and has been involved at the center since 2012. She previously served at the Center as the outreach and fundraising director.  Savannah attended the University of Toledo and studied communications.
Savannah's passion for Pregnancy Centers stems from her deep love for the Lord and also helping to encourage women in their worth and to live in purity. "If one person would have told me I could walk in purity as a young college woman I would have believed them; but there was no one saying that to me." She knows advocating for the unborn is close to the heart of God and through her work at the Pregnancy Center she is able to see the power of a community providing sustainable avenues of parenting for families. 
Being a bridge for our community to love the women the Center serves is one of her greatest passions. She enjoys speaking to groups on dreaming with God about our city, walking in our identity and loving people the way God intended.  She also enjoys working with organizations in board trainings and strategic planning.  She was recently appointed by Senator Matt Huffman to serve on the Commission on Infant Mortality. 
Savannah is married to Ryan, her best friend and the love of her life.  Savannah adores her dog Louie, cruising around town in her Jeep, anything Toledo, worship, and cooking and enjoying meals around the table.
Karen Herzog
Friends and Family Panel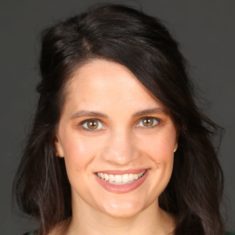 After multiple encounters with hurting, broken women at her college campus who struggled with their abortion choices and recognizing the humanity of their unborn children, Karen thought there must be a way to lovingly reach out to women with life-affirming options without condemnation.  To her surprise, there were already people in the community doing just that, and she joined the first nationally coordinated 40 Days for Life campaign in prayer on the sidewalk where it all started in Bryan, Texas.
After graduating from Texas A&M University in 2009, Karen began working as the Business Manager for the Brazos Valley Coalition for Life.  A few months later, Planned Parenthood director Abby Johnson walked through the back door of the Coalition office with her declaration that she couldn't work for Planned Parenthood any longer.  
Karen began working for Abby's ministry And Then There Were None in 2013 as a Client Manager, helping to transition over 50 abortion workers out of the abortion industry.  Karen earned her MBA from Sul Ross State University and a certificate in Grant Writing from Austin Community College.  She also serves as the ministry's Grant Writer, Content Writer, and Editor, and assists with Grant Writing and Consulting for ProLove Ministries and its affiliates.  She lives north of San Antonio with her husband Keith and four precious children, whom she teaches at home and enjoys adventures with. 
Kathleen Brannam
Friends and Family Panel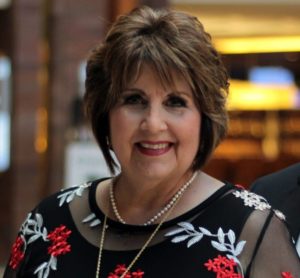 Kathleen Brannam, mother of Abby Johnson, grew up in a wonderful Christian family with two brothers and one sister. She has been married to her sweet husband for 45 years, had Abby in 1980, and was blessed to be a stay-at-home mom. She loves being a "Nana." Kathleen is a founding member of PLACE OF HOPE PREGNANCY RESOURCE CENTER in Rockdale, Texas, and is still a part of this beautiful ministry after 10+ years. She is also the pianist at her church and has enjoyed accompanying the choir for many years.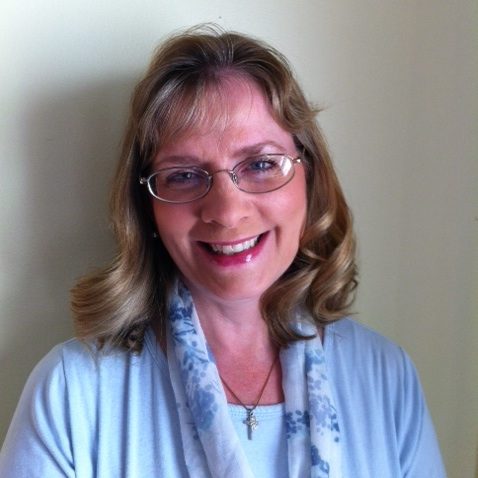 Mary Kellett is the founder and director of Prenatal Partners for Life, a non-profit ministry that offers support, information and encouragement to families that receive an adverse diagnosis before or after the birth of their child. Prenatal Partners for Life also strives to educate the world about the unique gift these children are to their families and communities. Mary and her husband Don have 11 children and 18 grandchildren. Their youngest son Peter who was the inspiration for Prenatal Partners for Life, went home to heaven in August 2011. PPFL has supported families in every state and 46 countries.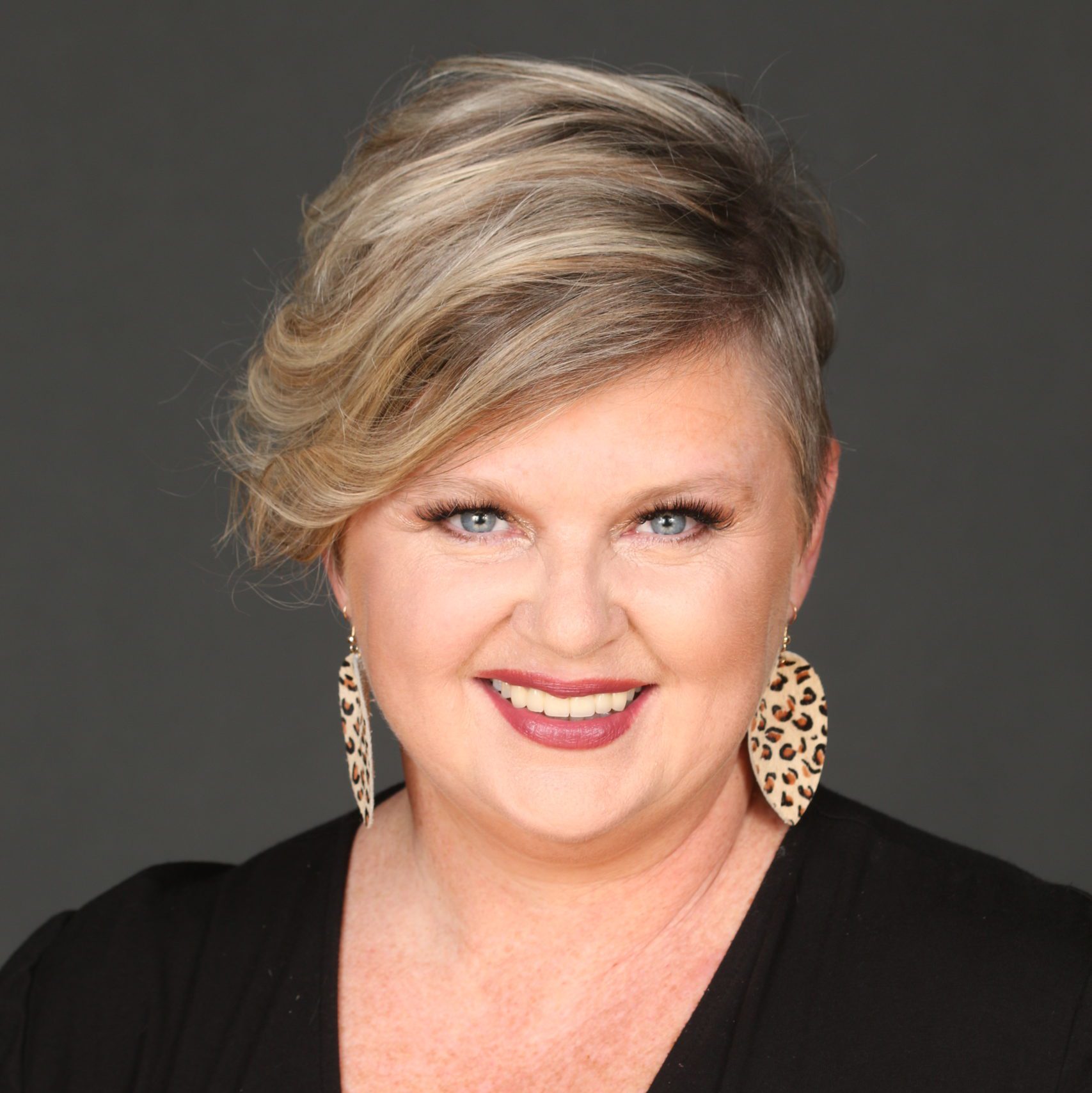 Pam Whitehead is the Executive Director of Prolove Ministries, founded by Abby Johnson. Pam has an intense desire to see women collide with their destiny. She calls herself a "hope dealer". She decided long ago that instead of focusing on what someone didn't do for her, she would offer what she didn't have to other women to see them empowered to prosper. 
Her life is a miracle. From conception, she was targeted for abortion. Her mother was just 15-years-old when she became pregnant by a man her father brought home after their release from prison in 1973. This was only the beginning of the darkness that seemed to follow her throughout childhood and into adult life. 
After years of abandonment, abuse and addiction, she found herself facing a crisis pregnancy with only one option: abortion. The details and devastation following this decision are horrific.
There was no relief and facing down her darkest hour while wondering what purpose she served, she began seeking truth. She found the truth in Jesus Christ. Her conversion is radical and so is her love for other women facing crisis like she did. 
Pam's story can be found in the devotional "Planned from the Start" by Lorraine Vela that accompanies the major motion picture, Unplanned.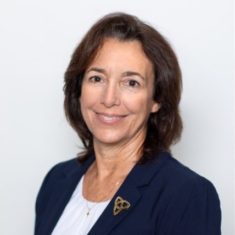 Anne O'Connor, JD serves as Vice President of Legal Affairs with the National Institute of Family and Life Advocates (NIFLA), the legal and medical experts for the pregnancy center movement nationwide.  She joined NIFLA in 1993 and has been responsible for writing the monthly NIFLA Legal Tips (now numbering more than 300 editions), performing more than 800 Legal Audits, and consulting with hundreds of pregnancy centers about the medical clinic conversion process. She currently teaches at Board trainings, conference workshops, webinars and at NIFLA's Institute of Limited Obstetric Ultrasound course.  She also has written and/or updated many of NIFLA's publications, including the Legal Primer, the Medical Clinic Manual, the Medical Policies & Procedures and most recently, the Basic Operational Policies & Procedures, the Employment Handbook, and the HIPAA Compliance Manual.  Admitted to the Bars of the States of California and New Jersey, as well at the U.S. District Court, California Central District, and the United States Supreme Court, Ms. O'Connor has assisted in the preparation of several Amicus Briefs to the U.S. Supreme Court and other courts on pro-life matters. Her most rewarding achievement has been being part of the legal team in the U.S. Supreme Court case, NIFLA v. Becerra, which protected the First Amendment rights of pregnancy centers.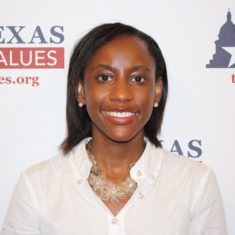 Mary Elizabeth Castle is the Senior Policy Advisor for Texas Values and Texas Values Action, the largest statewide policy organization focusing on faith, family, and freedom in the State of Texas. As the Senior Policy Advisor, she works daily with the Texas Values team, legislators, and their staff at the Texas Capitol to ensure pro-family values are protected. 
Before joining the Texas Values team, Mary Elizabeth worked under the General Counsel at Midwestern State University, focusing on education policy. She also worked at First Liberty, where she conducted research and preformed outreach for attorneys. 
In law school, Mary Elizabeth interned for the Honorable Robert Junell in the federal district court of West Texas and the Honorable Vikki Miles-LaGrange in the federal district court of Oklahoma. She was also president of Texas Tech's chapter of the Federalist Society. 
Mary Elizabeth holds a Bachelor of Arts Degree in Political Science from Southern Methodist University and received her Doctor of Jurisprudence degree from Texas Tech School of Law.
Mary Elizabeth has been published in the Daily Signal for her work on protecting children and is a contributor to the prolife publication Society of St. Sabastian where she has written on the legal attacks against the Texas Heartbeat Act.
In addition to her prolife work with Texas Values and in her spare time, Mary Elizabeth is helping start an initiative to educate Black women in the greater Austin, TX area about resources available to them to help them choose life for their baby and also foster healthy family formation in the community.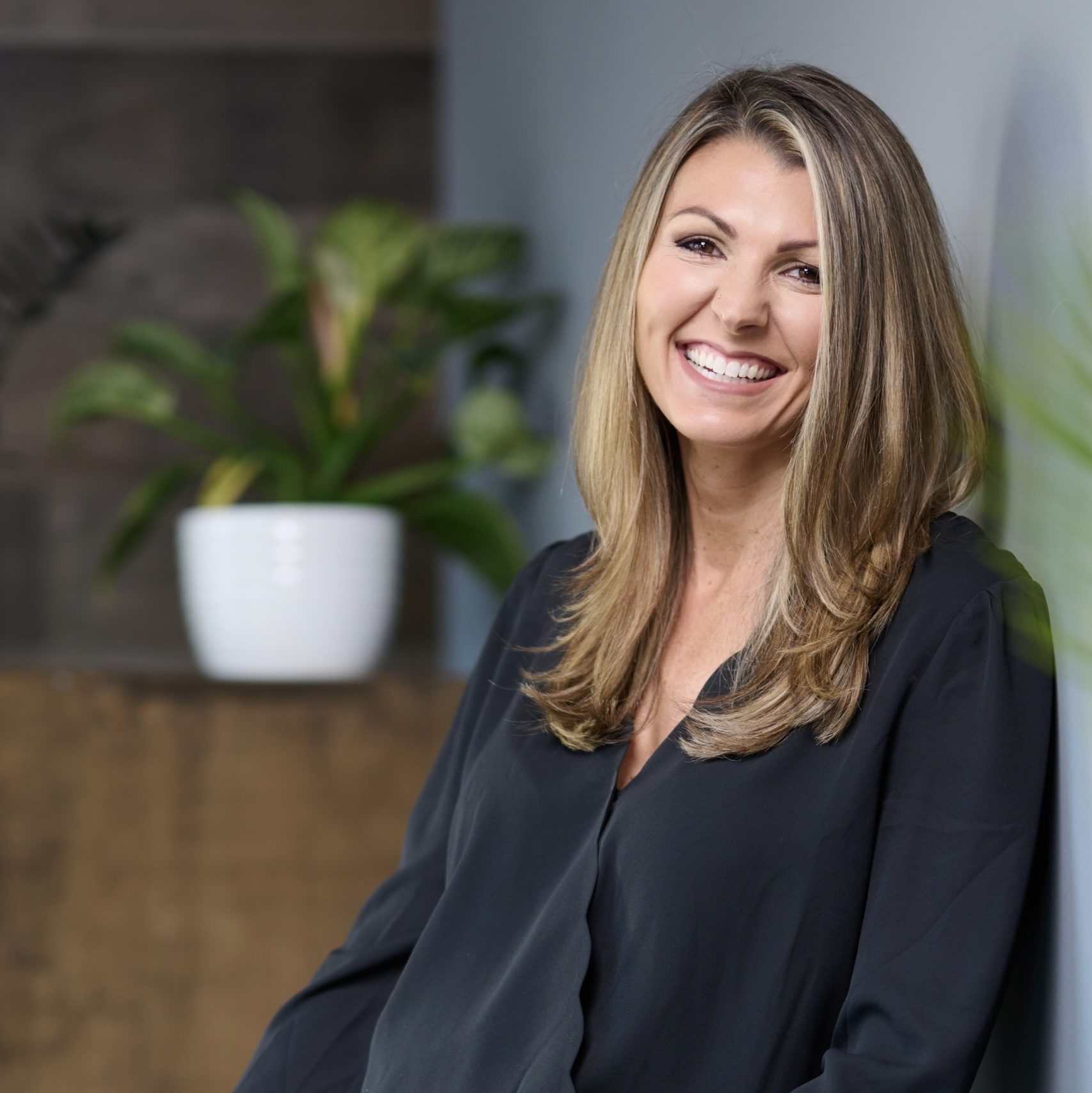 Lisa Rowe has spent the last 2 decades equipping and empowering thousands of at-risk children, hurting adults and broken families to find hope, healing, and restoration. Lisa's clinical experience, coupled with her organizational leadership has assisted government, nonprofit and private organizations to grow their impact, increase their sustainability, and leave a national imprint. Lisa has invested a great deal of time and leadership into helping men, women and families heal from the following adverse experiences: foster care, teen parenting, sex trafficking, an unexpected pregnancy, divorce, abortion, codependency, and addiction. Her passion for revealing the root of dysfunctional behavior and helping people find freedom from early childhood trauma is evident in her own life, the lives she helps lead, public speaking engagements, and the program model she has and continues to build to serve clients.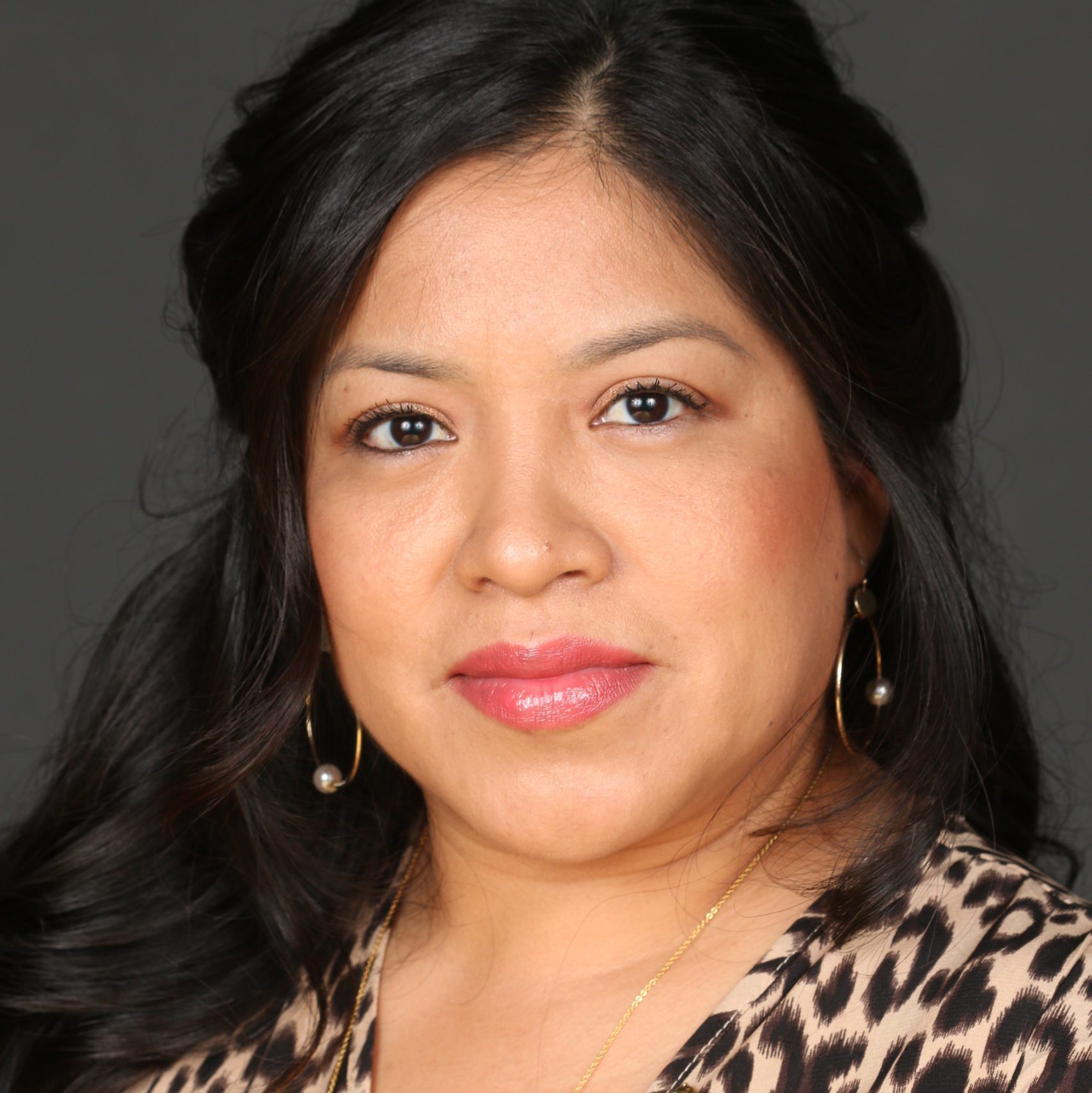 Nallely is the intake coordinator for Loveline, a project of ProLove Ministries that helps pregnant women and single moms with small children who find themselves in crisis with no hope and no help. Nallely has unique experience that gives her a perspective that few in the pro-life movement have. Two years ago, Nallely was at a youth conference with her children and the preview for a new movie, Unplanned, was shown on the screen. She was moved and she knew she needed to know more. Nallely worked at Planned Parenthood and she had never sought the healing she needed after leaving that job. That night, she googled Abby Johnson, found And Then There Were None and emailed every employee on the list until she got a response. She attended her first healing retreat and knew, "This is my tribe." Ten years after leaving the abortion industry, she never misses an opportunity to attend a retreat and walk out her healing with her sisters who slammed the door on their past as well.
Nallely faced her own crisis pregnancy at the young age of 14 and courageously rejected abortion. She is mother to 4 children with her husband, Jorge. They live in California. Nallely has made her life a donation and uses all of her testimony to help the women she serves.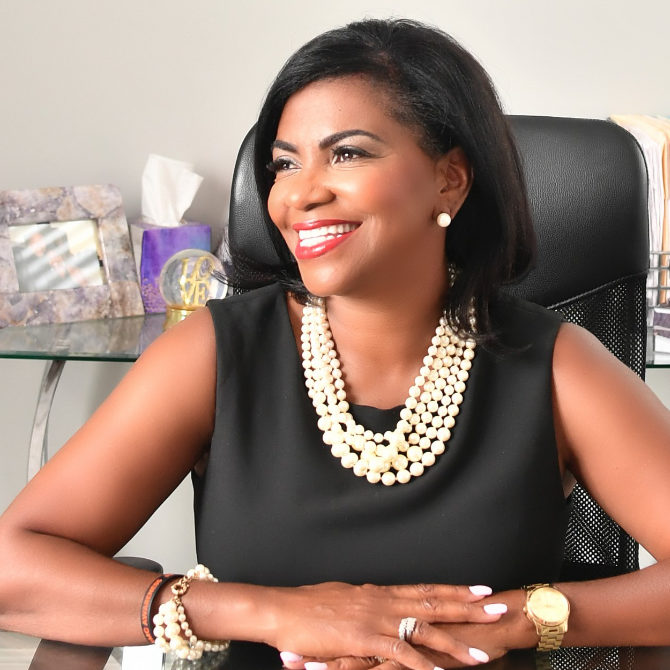 The president and co-founder of Sisters For Life, Inc, Angela Minter is a champion for pre-born babies, their families, and the sanctity of life. She has dedicated her life to awaken, train and mobilize the whole church, particularly the historically black church, to end abortion in the community. She strives daily to see families restored, change teenagers' and young adults' trajectory, share the gospel of Jesus Christ, and achieve a Kingdom first, Christ-centered culture change that glorifies God.
She resides in Louisville, KY, with her high school sweetheart and husband of 35 years, Parnell Minter. After losing two children through abortion (Summers Justice and Judah Star), God showed them mercy and blessed them with three more outstanding children, Ryan Whitney, Parnell O'brey, and Isiah Jasper Minter. Angela and Parnell live with gratitude for the five beautiful grandchildren and a precious daughter in love and son in love.
Angela Minter is an inspired, driven, widely sought-after spokesperson and compassionate voice for the voiceless and is moved to speak and act by the Word of God. She lives Proverbs 31:8-9.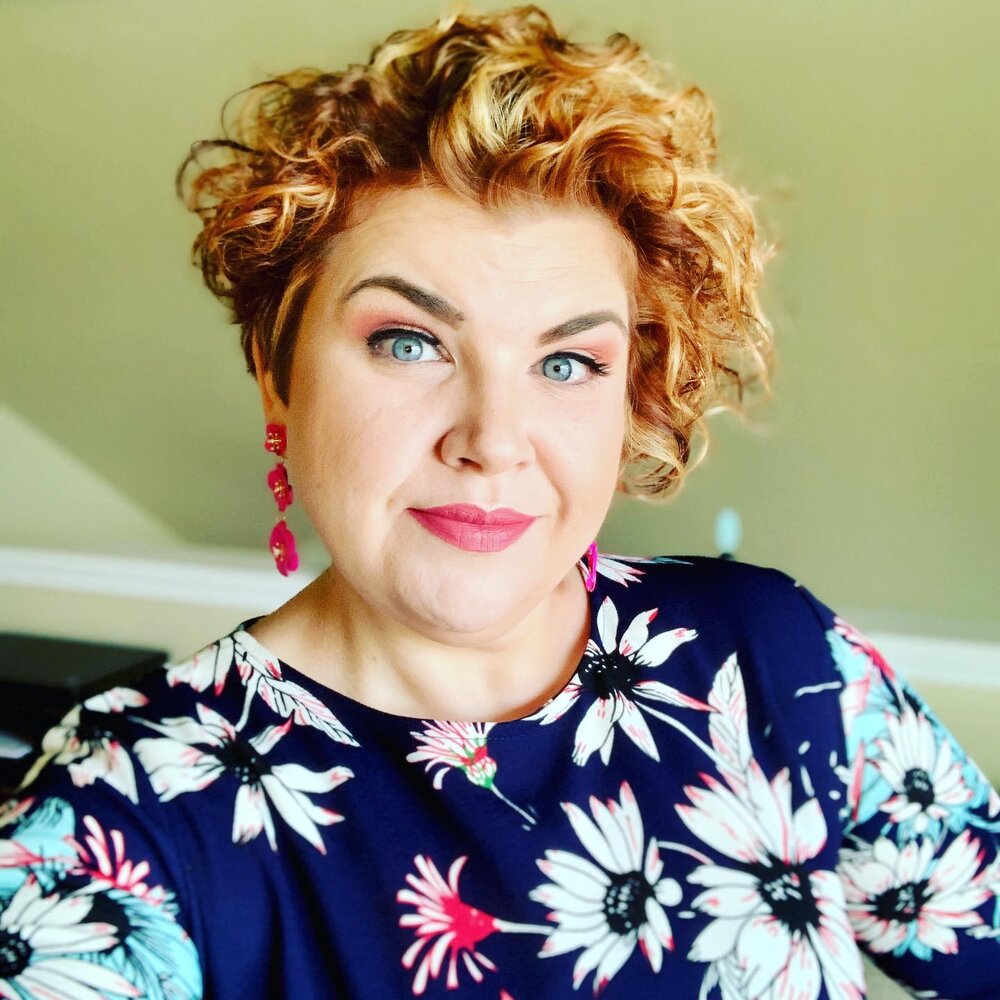 Brandy has an extensive background in social and mental health services including her work as a probation officer and five years in crisis intervention. She is passionate about mental health advocacy. Her deepest desire is to come alongside her clients and partner with them to heal toward their purpose. She serves as therapist to abortion workers at And Then There Were None and ProLove Ministries' project, Loveline. She works with clients to achieve their goals by fostering an authentic, safe space for rigorous honesty and tender care; ensuring that they are humanized, dignified, and heard. She uses a variety of therapeutic modalities and tools to help clients progress through the therapy process, including EMDR.
Brandy holds a Bachelor's in Psychology from Northern Arizona University and a Master's in Psychology from Houston Baptist University. She lives in Katy, Texas with her little dog, CoCo.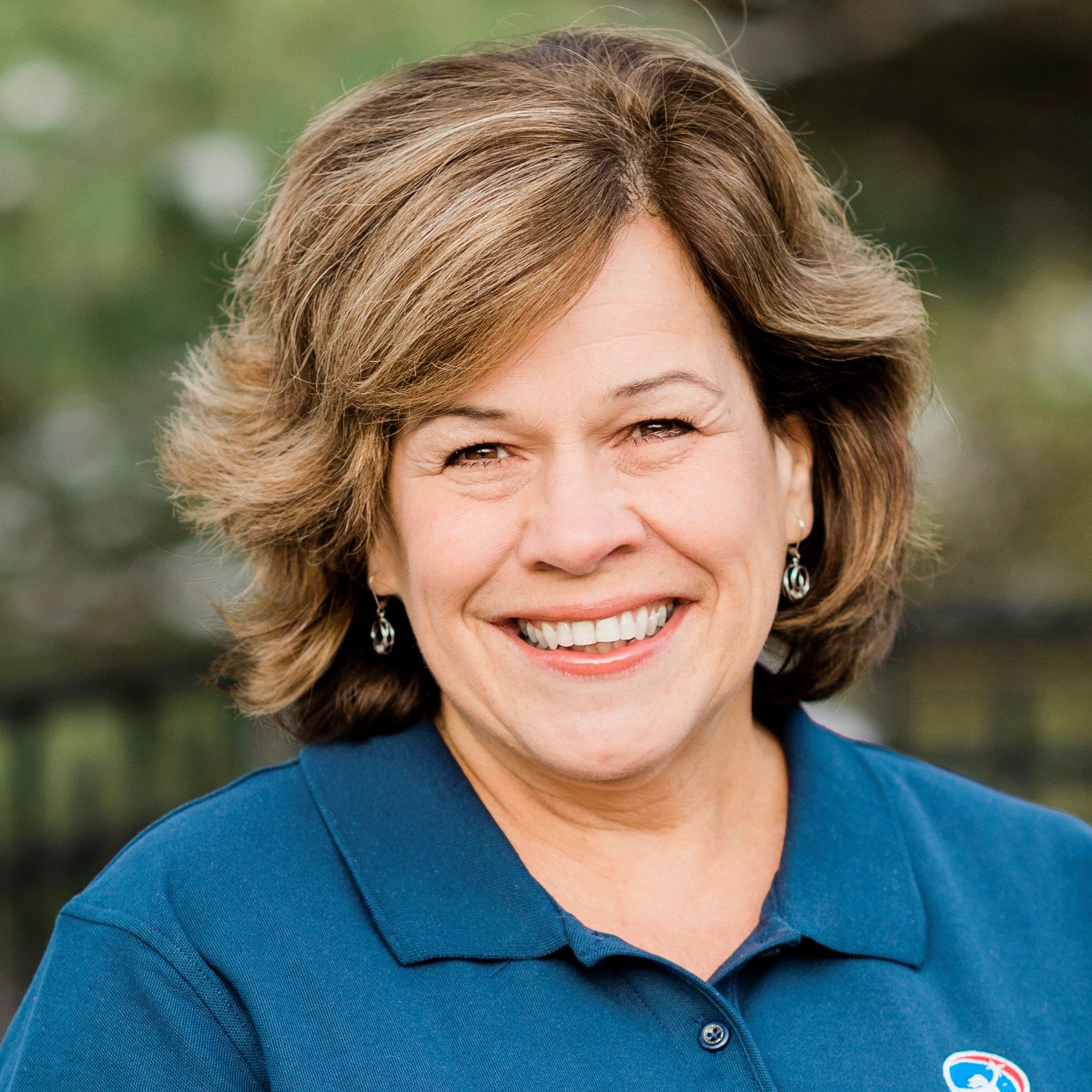 Patti Garibay is the Founder and Executive Director of the national character development organization, American Heritage Girls. Educated at The Ohio State University with majors in secondary education and French, Patti shares a love of history and youth. Over her tenure with American Heritage Girls, Garibay has been featured across hundreds of nationally recognized media outlets, including Axis' Parenting Teen Summit, Axis' Online Homeschool Convention, FamilyLife Radio, TIME Magazine, The New York Times, and she was one of the first guests featured on James Dobson's Family Talk. Garibay was named a woman of excellence by the West Chester – Liberty Chamber Alliance in 2004, was named a member of the American Family Association's '40 Faithful' in 2017, and was nominated and selected as a Woman of Influence through LEAD Magazine in 2017. While a stay-at-home mom raising her children, Patti served in a variety of capacities as a volunteer. She served as a Girl Scout volunteer for over 12 years, receiving numerous recognitions for outstanding performance as a recruiter and troop leader.
Patti and her husband, Pat, are blessed with four grown children, three girls and a boy, and ten grandchildren (with another one on the way!). Patti and her four siblings were raised by a disabled father who lived with MS for forty years before his death in 2004. His encouraging attitude of "why curse the darkness when you can light a candle" inspired Patti as she founded the faith-based interdenominational alternative to the Girl Scouts in 1995. She served American Heritage Girls as its first President and Executive Director. She also served as a Unit Leader for her AHG Troop for nine years.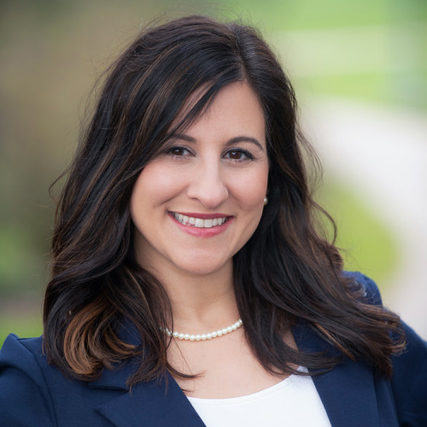 Angie Thomas serves as Staff 
Attorney with National Institute of Family and Life Advocates and also works part-time as 
Associate Director for Louisiana Right to Life. Prior to these positions, she served as CEO of the Woman's New Life Clinic, a professional counseling and medical clinic offering life-affirming services for women in unplanned pregnancies, port-abortive men and women, and women's health. She led the effort to expand authentic women's health services in south Louisiana, reclaiming reproductive healthcare and offering alternatives to Planned Parenthood.
Her work includes legal education and training for pregnancy centers, development and outreach, legislative advocacy, education about life issues, and implementing new programs in building a culture of life. 
She was trained through the Blackstone Fellowship, an intensive training in Christian worldview principles and how they apply to the study and interpretation of law.  She worked for Americans United for Life and Bioethics Defense Fund during and following law school. 
Angie is a graduate of the Manship School of Mass Communications at Louisiana State University (B.A. 2001, magna cum laude) and Loyola Law School (J.D. 2004, cum laude).  She lives in New Orleans with her husband and four daughters.
Rebecca Kiessling
Breakout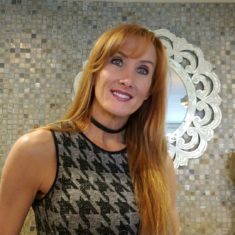 Rebecca Kiessling has been an international pro-life speaker since 1995, speaking throughout North America, Europe and Latin America. Politically influential, she changed the heart of Gov. Rick Perry during his presidential campaign, as well as Newt Gingrich, and many legislators all over the U.S. and around the world, regularly testifying before legislatures and speaking in parliaments.
She's also a mother and an attorney, using her experience to fight to protect rape survivor mothers and their children from rapists having parental rights, and fighting in court for the rights of the preborn.
She appeared in the following documentary films: The Citizens United film, "The Gift of Life with Gov. Mike Huckabee," the "40" film, "Conceived in Rape: From Worthless to Priceless," "Except in Cases of Rape? 12 Stories of Survival," "Conceived in Rape and Other Exceptions," and "10 Fingers." Rebecca had cameo appearances in and was an executive producer of the Roe v Wade movie. She has appeared on Fox's Huckabee (which has the clip of Gov. Rick Perry), CNN's Piers Morgan debating Gloria Allred, CBN's 700 Club, Catholic TV's "This is the Day," ABC's Good Morning America, EWTN's Life on the Rock and Defending Life with Fr. Frank Pavone, "Facing Life Head On," as well as the nationally-syndicated tv program "Extra." Her story has been featured in Glamour Magazine and Marie Claire Magazine.
She's also the poster child for Feminists for Life's ad, "Did I Deserve the Death Penalty," author of the Heritage House '76 pamphlet "Conceived in Rape: A Story of Hope," and the writer of, and subject of, numerous articles and blogs on LifeNews, Lifesitenews, and Live Action. She's the editor of the book "Cada Vida Importa: Testimonios Pro Vida", with 70 stories of those conceived in rape and mothers who became pregnant by rape.
Founder and President of Save The 1 – a global organization with a network of over 1100 who were conceived in rape, mothers who became pregnant by rape and hundreds told by doctors to abort. She's also co-founder of Embryo Defense and has handled numerous frozen embryo cases.